It's December which means party, after party, after party! There is just a wonderful feeling that befalls everyone when the holiday music starts playing, cookies start popping up everywhere, and the "Season of Giving" begins. Between work festivities, friend get togethers, and family fun December is a month of celebrations and merry making! But, too much of a good thing can turn sour, fast. Below are a few tips to stay safe and happy during this festive holiday season.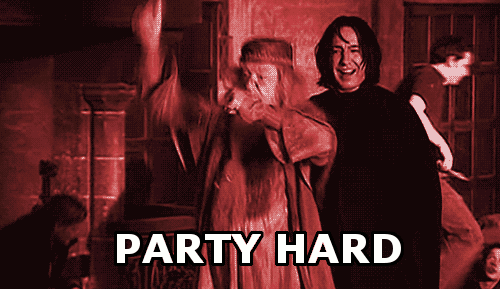 If you're hosting, inform your neighbors (invite them too!) so that they can prepare for the added neighborhood traffic and noise.
Put all valuables and safety hazards away in an upstairs locked room. This way nothing of value can be broken or stolen, and there's less chance of someone getting hurt by accident.
If you have pets, make sure to keep them in a safe area away from the doors so they cannot get out.
Make sure to lock the door after people to deter any party crashers.
Have your local non-emergency police phone number handy in the case of rowdy guests or insistent party crashers.
If you are serving alcohol prepare options for those who imbibe.

Have a basket that everyone can deposit their keys into.
Offer a room in your house for people to sleep in.
Call a taxi, Uber, or Lyft to get someone home.

If young adults or children under the age of 21 are attending the party, do not allow them to imbibe alcohol.
Have fun!