This Christmas season will be the first one where I won't be living with my parents. At the beginning of December coming home to a stark apartment devoid of holiday cheer left me feeling bluer than anyone who sings "The Christmas Shoes". Growing up at home, we always had multiple Christmas trees: the kid's tree, my mom's White House ornament tree, and the baby's breath and apple tree. Granted, Santa only unloaded under the kid's tree but that's where the cookies were. So, being a strong, independent 20 something, I was determined to have a Christmas tree. I'm allergic to pine needles and extra housework so there I was in the department store's garden section picking out a fake, pre-lit Christmas tree. I had two criteria for my tree: it had to be taller than I am (5'4") and not break the bank. I was so excited, the tree looked nothing like my parent's 8 foot Kirkland tree, more like a Charlie Brown Christmas tree but it was all mine. I made gingerbread ornaments with my roommate, hung up some borrowed ornaments from friends, and made a bright star tree topper. Now, with Bing in the background, my apartment was my own Whoville. But, as with all stories, the Grinch must bare his ugly head.
The United States Consumer Product Safety Commission (CPSC) is a group whose purpose is to protect consumers from unreasonable risk associated with products sold in the United States. This year CPSC published a study on the previous year's holiday season. During November and December 2014, there were 12 fatalities and an estimated 14,500 injuries treated in hospital ERs nationwide, due to holiday decorations. That's an average of about 240 injuries per day during the holiday season! Falls, lacerations, body strains, and ingestion of foreign objects were among the top holiday decorating-related injuries last season. So below, to help you remember, Curcio Law has created: "The 12 Rules of Christmas Decorating Safety".
Oh the first(…) rule of Christmas Safety, Curcio Law told me:
Please water your live Christmas tree!

Christmas trees are beautiful and when they're alive they smell even better. However, when they begin to dry they become top notch kindling. Protect yourself from house fires by watering your tree!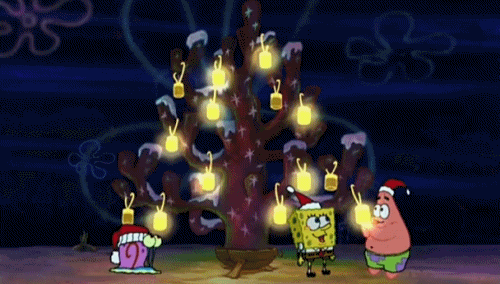 Caution around ladders.

Besides 10 years of bad luck for walking underneath them, falling off them can give you ten years of back and hip pain, or a broken bone. Always have someone holding the ladder to help steady it and help you if you fall.
Blow out your candles.

Leaving candles lit may brighten the mood but leaving them burning after you head to sleep can cause fires.
Check all your string lights.

Examine new and old light sets for damage such as broken bulbs, exposed wires, cracked sockets, etc. These could spark and cause fires.
Buy fireproof fake trees!
If the plug sparks, a fireproof tree can stop a fire from beginning.
Carefully dress your house pets.

While it is cute to dress up Fluffy, if you put something too cumbersome on a pet they could get tangled up in it and be hurt. Make sure to keep an eye on your furbabies to ensure their safety.
Fasten outdoor décor.

Last thing anyone wants is a wreath, blow up Santa, or anything else falling on them or breaking. Make sure to securely fasten everything outside to your home.
Watch for hanging garlands.

Children and pets love playing near stairs, so keep an eye on any garlands to make sure children and pets won't get tangled up in them.
Hide small decorations.

The smaller the décor the higher chance pets and children could swallow it.
Trim your tree with care.

Don't put electric lights on a metal tree. Keep glass ornaments out of reach of children or pets, and be wary of ornaments falling onto the floor.
Be wary of sharp décor.

If you're like me and you talk with your hands, spikey wooden Christmas figurines, or Father Christmas's holding staffs can spear you pretty quickly. Be careful around anything sharp.
Watch your children's fingers.

Anything children can get their hands on they could swallow, choke on, knock over, unplug, etc. Be careful with decorations not only to protect yourself, but any children or pets as well.
While decorating is one of the indicators of the holiday season, and while it makes any house more cheery and homelike, we must always practice caution with our trimming!
Curcio Law wishes you a happy, safe, and wonderful holiday! We will be closed starting at noon December 24th and will reopen at 9AM on December 28.