Rarely am I lucky enough to write a blog post which connects both the young and the wise, but this week the internet handed me an opportunity I could not pass up. Many of my younger readers have seen the "Damn Daniel" meme, a compilation of videos where a young man compliments his friend Daniel's shoes by repeatedly saying, "Damn Daniel" in a humorous voice. Many of my older readers may have also heard about this from the popularity it has garnered through articles in The Washington Post, to attentions from NBC and other news stations. This video is just one in a sea of memes, other examples being "Grumpy Cat", "McKayla is not impressed", and "Overly Attached Girlfriend". Those of you without young children may be shaking your head, but meme culture has truly taken over the internet and is a huge part of children and young adult's lives today. However, while humorous in delivery, memes have a dark lining, something that parents should take note of.
First, let me explain what a meme is. Meme is short for the Greek word mimeme, which means imitated thing. It was first coined by a British biologist Richard Dawkins as a concept for explaining the spread of ideas and cultural phenomena. Wikipedia (a meme in it of itself) defines meme as: "an idea, behavior, or style that spreads from person to person within a culture". A meme acts as a unit for carrying cultural ideas, symbols, or practices that can be transmitted from one mind to another through writing, speech, gestures, rituals, or other imitable phenomena with a mimicked theme.
Many memes today are pictures of real people or animals, from "ErMahGerd", "Doge", to "Scumbag Steve", literally anything can become a meme. They seem pretty funny, and are often used to communicate between friends to insert humor through a picture that can be related to, but the problem with memes is that most, if not all are created without the original subject's knowledge. Take for example, "Annoying Facebook Girl" a meme whose subject is a young, teenage looking girl with her mouth wide open and eyes rolled up. The image for the meme was taken from a picture of 3 middle school girls all hanging out and making funny faces. The image was uploaded to Reddit and 4chan, two internet forums, where within 24 hours it had become "Annoying Facebook Girl" and had been photo-shopped with various text and passed around the internet. The girl did not find out until many years later.
Many memes have similar origins. A recent example, "Meth Curry" was created by taking a picture of a cancer survivor and comparing him to Stephen Curry the basketball player. The meme exploded across the internet and escalated to the point of being called "Death Curry". When the man in question, Mr. Mitchell, found out, he released a public statement on his Instagram:
"So earlier today I was the butt of a not so funny meme "METH CURRY" directed at the outward physical appearance that I display. The fact that the meme was posted was a reminder of how distasteful and cruel people can be without background knowledge of the person in the bullseye of the target. I've struggled deeply for years with the devastating effects cancer treatment plagued my body with. […] I am more than a meme, I am a father, husband, survivor, mentor, community advocate, and Positive motivational speaker. Proud to have endured and conquered everything I have!!!!"
Memes, like most jokes, start out innocently enough, as an observation of something humorous like a facial expression (think "Grumpy Bridesmaid") but as with all jokes, they can and often do, go too far. Memes are a form of cyberbullying, and in today's plugged-in society, cyberbullying never ceases.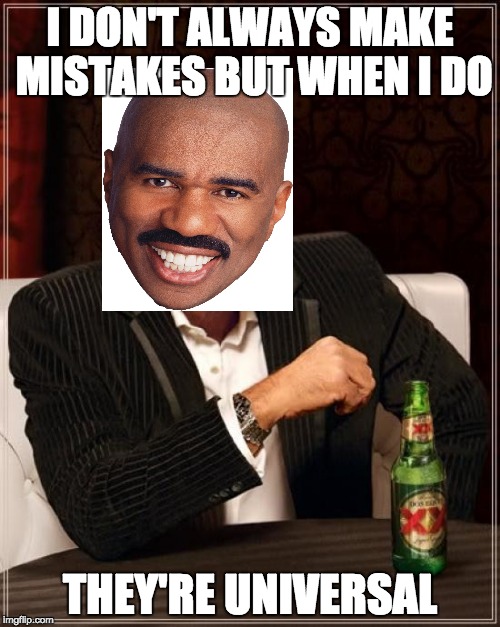 Last week's blog discussed potentially dangerous applications on smartphones that have the ability to slingshot your children into hazardous situations, but this week I wanted to expand to bullying, namely cyberbullying. As with all advancements in technology, bullying over the years has upgraded, and where before a child could go home and try to forget the mean things other children said, now they are faced with it 24/7 on their phones, social profiles, and more. Cyberbullying can be hard to identify, as who knows if the meme created of your child was created in good fun or malicious intent, but is something you should be on the lookout for. Websites like Reddit, 4chan, TFM (Total Frat Move), and more have been linked to massive bullying, and applications have been created where personal pictures can be turned into memes ("Meme Creator", "Meme Generator", etc.)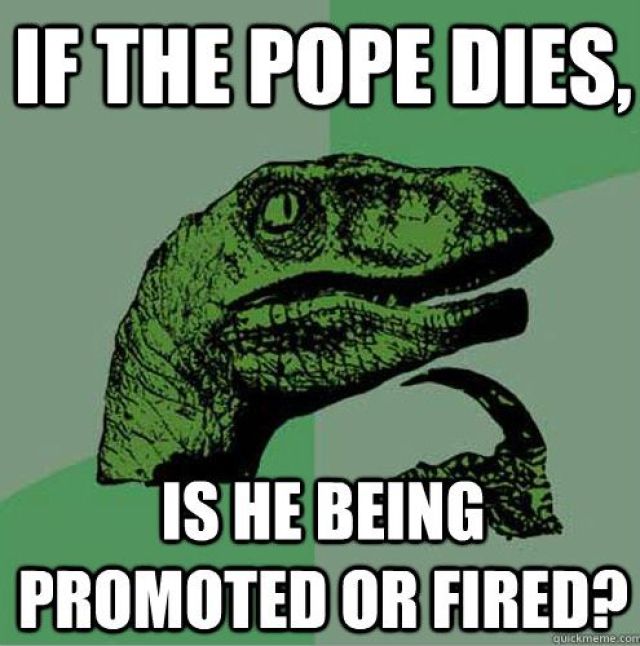 Talking to children and teens about bullying is hard, so we advise you start the discussion when they are younger. Teach your children to stand up for themselves from a young age but also to tell you when they're being picked on. Regularly search your child's name on the internet to look for any Facebook groups vilifying your child or pictures created without their knowledge. If you find any, immediately print the page or picture for evidence. Get school officials involved quickly and take complaints to the nonemergency police as cyberbullying is illegal in Virginia. If they become the butt of an internet meme, consider showing them the letter "Scumbag Steve" wrote to "Annoying Facebook Girl" (an excerpt is below):
"You're going to be in shock for a while, when you see what people have written. But the most important and self-preserving thing you can do is know that it's not you. You can't take this personally. I'll say that again, you can't take this personally. The part that will suck though is that there will always be those people that somehow think YOU did this, that you made the meme, and that you could stop it if you wanted to. That you have some control over it. You don't. The internet birthed you and they'll decide when you (the meme) will die.
So search Annoying Facebook Girl on Google images, pull up a chair with a group of your friends and laugh. Cuz you know who you are and how strong you are and that, that picture has nothing to do with what makes you, you… Hopefully you'll get to where I am, feeling like some memes are hysterical. But that takes time. Just remember who you are. And that you know you're a decent kid."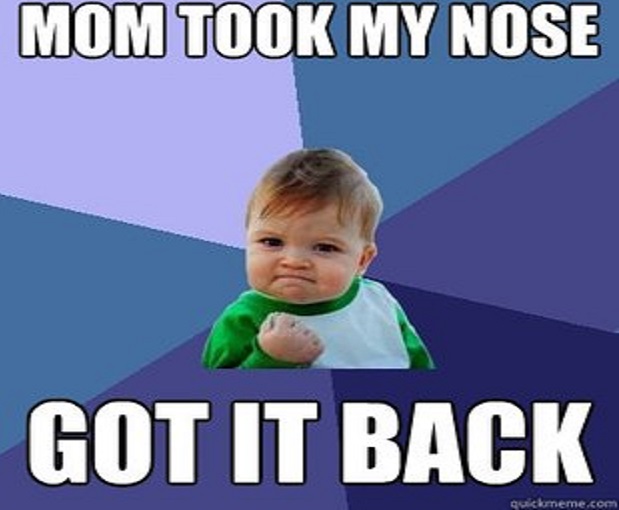 Meme's can be hysterical and welcome. "Daniel" is currently tweeting about how funny he finds this situation and is probably fending off shoe advertisement offers. Grumpy Cat's owner is incredibly successful and runs a marketing firm based on her cat (life goals). "Overly Attached Girlfriend" became a Youtube star and has gone on to meet Jimmy Kimmel. However, for every success story, there is still the underlying dark truth that many of these were created without the subject's knowledge. So our advice? Research memes before using them and be careful about what you post to the internet, because your mom could be right and your face might just freeze that way.
*No Memes or People were harmed in the writing of this blog post… save Steve Harvey