What with people threatening to move to Canada pending the November Elections (though Pokemon Go hasn't debuted there so minds may have changed!) and the fact that it's summer, which means VACATION for the young ones, Curcio Law wanted to blog about safe travel practices to adopt before embarking on your adventures! Traveling should be a part of everyone's lives as there is so much to see outside of our own vast country. For example, this year alone at Curcio Law Tom made it to the African country of Togo, Julia went to Colombia, and Ally went to England and is going to Thailand in November. Adventure is out there, but sometimes it seems insurmountable and can be very dangerous. Here are some tips to stay safe when traveling abroad.
First, PLAN. It's not enough to simply save money each month towards that plane ticket to Tokyo. Where will you stay? How will you get there from the airport? How will you get around the city? How will you get out of the city and into the countryside? What sort of food will be available? Most Western countries, like Ireland or anywhere in the UK, will make this very easy for you. Not only do they have English speaking options but usually, their websites are up to date and very straightforward. For other countries, like Nigeria, Cambodia, or Egypt, it might be more difficult to figure out the nitty gritty logistics. However, be as proactive as possible. Start early, use multiple reference sites. Research the area, is there available public transport like buses or undergrounds, or are you looking at mostly using tuk tuks to get around? My suggestion is to look at how much time you have, and based on that pick your top 10 attractions to visit. The first 5 should be non-negotiables, and you should plan where you stay around those 5. When you touch down in other countries, oftentimes new opportunities will arise that you couldn't have planned for such as alternative tours, cooking classes, festivals, etc. Hence, the best course of action is having 5 non-negotiable sites to visit, and planning your stay around those, with 5 other options to pursue if time allows.
Before traveling out of the country it is good to have certain information and resources on hand. First, make sure to leave your itinerary with someone who is staying in the States while you are away. Second, make note of where the United States Embassy is, and keep the address with you at all times. Make a copy of your passport to keep with you in your wallet. Third, rethink bringing a wad of cash and credit cards and opt for travelers checks instead. These checks are not tied to your account and do not incur a fee to trade in for local cash, and they are completely refundable if stolen. In regards to medicine, bring double the supply you will need for your trip as well as a script for the generic medication. When researching the area, look at fashion trends. Try to pack similar styles to blend in when you arrive. Last, figure out if your phone will work abroad, and if not, consider buying a throwaway/burner phone when you land. Communication in today's world is key.
When you're out and about exploring your new surroundings be smart. Keep a bag that can be worn underneath your clothing (fanny pack, small cross body purse) and stow away your money and phone. Do not go out with more money than you will need. Do not flash your money. Do not talk to anyone asking for donations. In most countries pickpockets abound and their best ploy involves diverting your attention away from your valuables while someone else grabs your bag. A popular ploy is asking tourists to sign a petition and putting cardboard clipboards in your hands while their partner rummages through your bag. Some pickpockets will deploy their children to rummage in your pockets or throw themselves at you while others grab at your purse. You must be wary, especially if you look out of place. Most hotel rooms in other countries have safes; research this before you leave, and if they do not have one, bring your own portable safe. Leave all extra funds, your original passport, and any other valuables in the safe, in your hotel room. Stay in well-lit areas, maintain a reasonable level of sobriety, be aware of your surroundings and keep a low profile.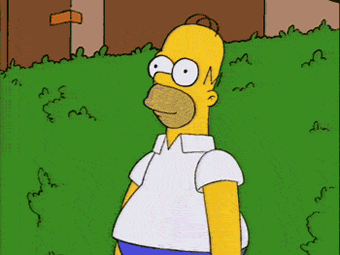 Traveling is always life-changing. We want it to be life-changing in the memories it creates, not the hardships it causes. Please travel often, and safely.