Cobwebs in the air, orange and purple lights flashing, ghouls swaying in the wind– it must be All Hallows Eve! Try not to light the Black Flame Candle, get back from Halloweentown before midnight, and try not to get rocks in your candy bag!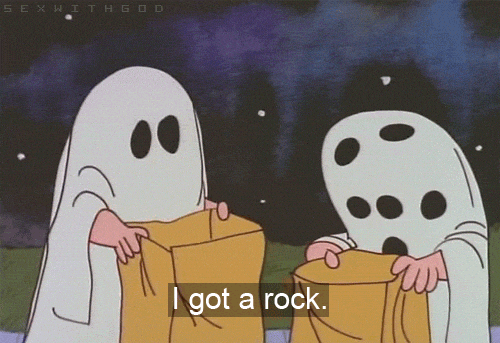 Fun cultural references aside, tonight is one of the most dangerous nights on the road for children. You are more than twice as likely to be hit by a car on Halloween than any other day of the year. Below are a few tips to keep in mind so you can safely enjoy the holiday, while scoping out the Great Pumpkin of course!
Give your child a flashlight to hold while trick-or-treating.
Make sure that all costumes fit properly. Shoes that are too big, long dresses, and capes will cause children to get tangled and fall.
Children under 12 should trick-or-treat and cross streets with an adult.
Try to avoid masks – use non-toxic make-up to create the look your child requires.
Plan out a route for your children and make sure they stick to it so you can find them if you need to.
Tell children to walk, not run, from house to house.
Put reflective tape on costumes and the candy bag.
Make sure kids stay on the sidewalk and use caution when crossing the road.
Don't allow children to approach houses that are dark.
Make sure costumes only have plastic accessories.
Check that all treats are sealed and contain no foreign objects.
Always have a curfew for kids going out on their own and make sure they have a watch.
As a homeowner we also ask that you keep your walkways clear and well lit.
Halloween is one of those great holidays that caters to all ages, but please– enjoy it safely.