What is a tort?
A) The nickname for a tortoise.
B) A wrongful act that can be the basis for a civil lawsuit.
C) A delectable dessert, can be made with fruit or rich dark chocolate.
D) Something you wrap around a body part to stop venom from spreading.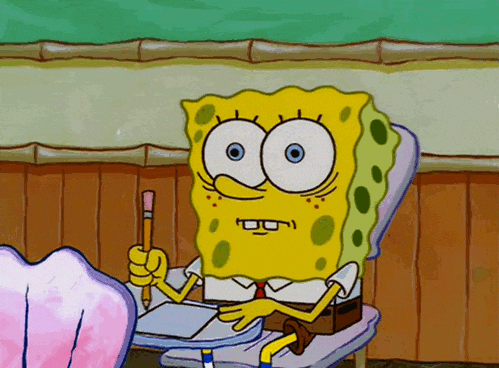 If you guessed "B", congratulations, and thank goodness my job isn't to write exams. A tort in the legal sense is a civil wrong or wrongful act, whether intentional or accidental, from which injury occurs to another. Tort law is the law of the people, of personal injury, and protects the small from the powerful. For example, if a person punches their mailman, the county prosecutor can charge them with the crime of assault and the mailman can sue them for the tort of battery.
In essence tort law holds everyone accountable for their actions. Because of tort law commercial businesses must put up "Wet Floor" signs, cars have massive recalls, and foods and medications are under constant scrutiny.
There are three categories of torts: Intentional, Negligence, and Strict Liability.
Intentional: Just as it is named, this is an action that harms with intent. There are several intentional torts that fall into this category: assault, battery, conversion, fraud, false imprisonment, trespassing, and invasion of privacy. However, not every injury-producing action is cause for an intentional tort lawsuit. The court will look at the conduct of the defendant to determine whether the actions were, in fact, intentional or just mere willful and wanton behavior not specifically meant to cause fear or injury, but is considered reckless.
Negligence: Again, moderately self-explanatory, negligence is when a party fails to demonstrate the care expected in a situation and injuries occur due to that party's action or inaction. There are five criteria for a negligence tort:

The defendant owed a duty of reasonable care.
The defendant did not behave in a reasonable manner to demonstrate care.
The plaintiff suffered an injury as a result of the defendant's actions or inactions.
The injury caused actual damages.
The proximate cause: the defendant's actions or inactions were the cause of injury.

Strict Liability: Strict liability, sometimes called absolute liability, is the legal responsibility for damages or injury, even if the person found strictly liable was not at fault or negligent. It applies when a defendant places another person in danger simply because he or she is in possession of a dangerous product, animal, or weapon. There are three categories of strict liability claims: animals, abnormally dangerous acts, and product liability.
Regardless of the tort action, three elements must be present:
Tortfeasor, or defendant, had a duty to act or behave in a certain way.
Plaintiff must prove that the behavior demonstrated by the tortfeasor did not conform to the duty owed to the plaintiff.
The plaintiff suffered an injury or loss as a result.
Torts are the romance language of Personal Injury and Medical Malpractice law. In every action or inaction there is a definite reaction. Take for example a horribly misunderstood tort lawsuit- The McDonald's Coffee Lawsuit. When this went to trial in 1994 many people were appalled. ABC News called the case "the poster child of excessive lawsuits" and it has been used and misused many times to describe a frivolous lawsuit, and to denigrate torts and instead promote tort reform. On February 27th, 1992 Stella Liebeck, a 79 year old woman, ordered a 49 cent cup of coffee from the drive through window of a McDonalds. She was in the passenger seat, while the vehicle was parked, and had the cup in her lap while she was trying to add cream and sugar. In the process of taking off the lid of the coffee the entire cup was spilled in her lap. She sustained 3rd degree burns, underwent skin grafting, was disabled for 2 years, and suffered permanent disfigurement on her thighs, groin, and buttocks area. The coffee she had ordered had been kept between 180 and 190 degrees Fahrenheit, which will cause a 3rd degree burn from contact lasting no longer than 7 seconds and as quickly as 2 seconds. It was uncovered that not only had McDonald's received thousands of complaints each year about the temperature of their coffee, McDonald's was also keeping their coffee at dangerous heat levels for optimum taste. Keeping the coffee this hot was an "abnormally dangerous act" especially when compared with other coffee companies that kept theirs at 140-160 degrees Fahrenheit. Using the comparative negligence rule the jury concluded McDonald's was 80% at fault and awarded Ms. Liebeck full compensation of her medical bills. Without torts this woman and thousand others would not receive the reparation they deserved, and large companies would not be held accountable for their actions.
There are plenty of interesting tort cases and stories to learn about and explore, and if you're ever near Winsted, Connecticut, you should check out the American Museum of Tort Law, the first ever museum of Law. Ralph Nader, a huge tort advocate (thank him for the Nader pin!) is the owner of the museum. Inside are exhibits such as the "Flaming Rat Case", the "Chevrolet Corvair Case", and of course the "McDonald's Coffee Cup Case".
In the end, know that torts are in place for you. They allow the injured to gain compensation and require everyone to stay vigilant and safe in their products, actions, and responsibilities. However, we cannot always rely on torts and must always be wary ourselves. As Mad Eye Moody from Harry Potter exclaimed often, "Constant vigilance!" and while we may not be defeating the Dark Lord, we are most certainly protecting ourselves from harm.
Explanation of quiz answers:
Torte: A French pastry.
Tort would be a pretty cool name for a tortoise but I have found no proof of that being the cultural norm.
A tourniquet is what is wrapped around a limb to stop blood flow and the spreading of toxins.