I want to preface this post with a small disclaimer. While Curcio Law believes smoking is harmful to your health and the health of others, this post has not been written to reflect those views.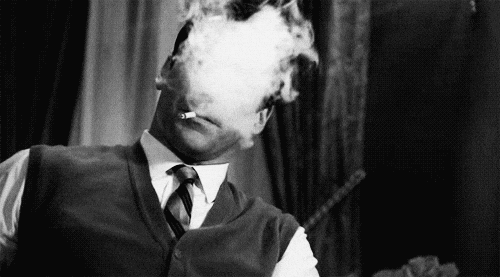 Vapes were the coolest things on the block when I was in college. They were these tiny pens that held flavored tobacco liquid, and when turned on, became portable hookahs and "healthier" cigarettes that tasted delicious. The flavors were ridiculous, from Samoas (yes the Girl Scout Cookie), to Red Bull, and even Nacho Cheese (I've heard it's disgusting). However, health issues aside, people were, and are, walking around with tiny ignitable machines in their pockets and bags.
The e-cigarette, also called a personal vaporizer (PV) or electronic nicotine delivery system, is a battery-powered device that simulates tobacco smoking by producing a heated vapor, which resembles smoke. These devices have become very popular as an alternative to smoking, and are increasing their popularity with teenagers and young adults. These devices are made up of a heating element (an atomizer or cartomizer) to vaporize a liquid solution, a mouth piece, a cartridge to hold the liquid, and a lithium battery. "Automatic" e-cigarettes activate the heating coil when a user takes a drag from the device. Manual e-cigarettes have a switch that the user depresses to energize the heating element to make the heated vapor. Most manufactured devices have built-in timeout features that prevent overheating, and many have locking features to prevent the switch from being activated in a pocket or purse. Sounds pretty legit, right?
Unfortunately, since their conception in 2004 and creation in 2007, e-cigarettes have been known to cause fires and injuries from exploding. 80% of these accidents have occurred while the device was charging, but some have happened while the device was in use. Just the other day in Colorado, a 17 year old boy suffered 3rd degree burns from his vape exploding in his pocket. In August 2015 in Michigan a man was burned when the device exploded in his mouth. In August of 2014 in Scotland a man's e-cigarette burst into flames near his oxygen tank, igniting, and taking his life. While the last one is an extreme case, it is worth noting that these devices have proven to be slightly unpredictable. However, it is also important to note why some of these explosions occurred, and how you can prevent them.
Know your vape.
This may mean reading the manual or going online and looking at reviews, but know your vape. If you see a slew of reviews stating that it gets unbearably hot to hold, or glitches a lot, maybe invest in a different brand or type.
ONLY use the wall plug supplied to you.
A lot of these charging explosions have occurred because people have been mishandling the charging of their vapes. Just because a USB fits in your Kindle wall plug or your iPhone wall plug, does not mean it should be charged that way. The amount of output and input may not line up with the vape and will cause your battery to deteriorate and become more prone to exploding.
Be careful with the battery.
Do not play with the lithium battery. While powerful little packages, these batteries are still being modified regularly and can be very dangerous.
While the allure of walking around inhaling Doritos instead of eating them is actually quite understandable (no calories), know all of the dangers of the device you're using before buying it or turning it on. Follow all directions on how to operate and charge your device, and when not in use, keep it separate from your person and away from anything flammable.