Sometimes when I'm driving, especially in Northern Virginia, I wish all drivers were part of a hive mind. If you're wondering what I mean by this, look to season 2, episode 3 of the ever popular show, Rick and Morty. In this episode, Rick and Morty visit a planet that has been assimilated into the hive mind of the alien Unity. The planet has attained peace, is booming economically, and is reveling in overall success. The large scale argument about free will and independence aside, it is easy to see how a society sharing one mind would prosper. With one mind we can anticipate everything, because we all share the same thoughts. It's this aspect I wish I had when driving, because then I might know when people were changing lanes.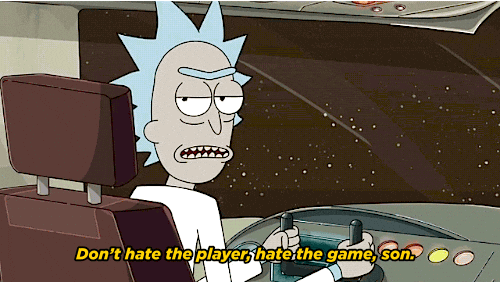 Oh yes, I am talking about "indicators", "blinkers", "turn signals", or "those useless levers that no one uses". You may be rolling your eyes, but when there are internet memes about turn signals not being used, there may be a problem.
Indicators were created as a method to communicate with other drivers your course of action. Are you going to be changing lanes? Are you going to turn left at the light and hold everyone in the left lane of South Washington up? That Harris Teeter entrance, are you turning into it meaning I can exit it? In a society where we do not share one mind, it's good to know there are safety precautions put in place to communicate our actions. Unfortunately, these nifty little blinkers are rarely used, creating some pretty dangerous situations on the road.
Now, in the states of Virginia and Maryland, the use of indicators is not mandated by law. In fact, less than half of our country legally requires drivers to signal their turns and lane changes (Thanks Obama). However, let's pretend we are in a hive mind, and want to promote safety on the road. Here are a few great tips:
When changing lanes, indicate at least 5 seconds before attempting lane change to alert other drivers of your intention to change lanes.
When noticing a driver attempting to change lanes, do not rush up to impede their course of action.
Do not change lanes in an intersection.
When making a turn at a stop sign or stop light, indicate which direction you are going to be going.
When in a turn only lane, feel free to forego using your turn signal.
When going down a road, if you are going to be turning off said road into a parking lot, driveway, etc. please indicate so those following or those down the road can anticipate and adapt their driving course to be the safest possible.
In all seriousness, we must not be so cavalier when driving. Cars are metal deathtraps. If we do not respect the dangers they pose, and the destructive power they hold, we may find ourselves involved in a serious or fatal accident.
Let's all work together to form a free thinking hive mind when we drive, a mind that shares a love of using indicators and communicating with other drivers.